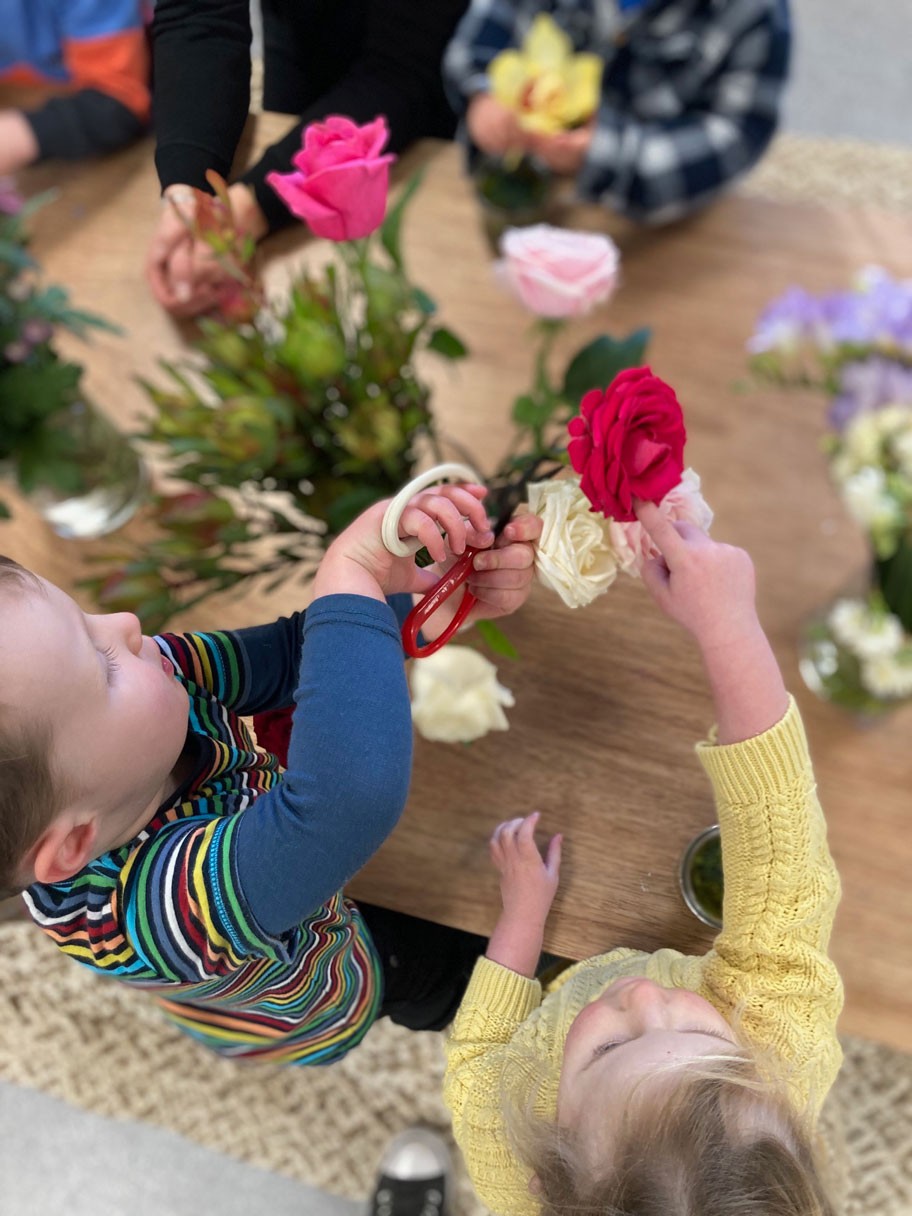 Tiny Florist
Floristry is lovely because it is a practical life activity. We are using our hands to explore and create which by its very essence is a wonderful conduit for developing our fine motor skills.
This is often a tactile, formative and a sensory experience which helps develop our concentration, control of movement and our understanding of the world through sight, sound and touch.
Such a beautiful opportunity allows our children to closely explore nature (flowers and plants) and represent their ideas and thoughts through creating their own unique experiences alongside teachers and peers.